Our unique dental studio blends cutting-edge technology with exceptional artistry. Using state-of-the-art digital equipment and procedures, we're creating smiles that change lives.
Dr. Robinson has trained and continues to train at the Las Vegas Institute (LVI) for Advanced Aesthetic Dentistry — the premier training center for cosmetic dentistry in the United States. LVI sets the standard for high-tech cosmetic, restorative and neuromuscular dentistry. Learn about the advantages of using an LVI dentist at lvismile.com.
We would be happy to answer any questions you may have about our technology, so please call 336-765-2921 or email Robinson Dental Studio today for more information.
iTero Digital Imaging
Your mouth is in 3-D, so, why shouldn't your dentist get detailed 3-D information on the health of your teeth? The state of the art iTero imaging scope is able to avoid traditional impressions that are uncomfortable and can make it difficult to breathe while getting a more accurate impression of your mouth, with more detailed information. The iTero utilizes impressive technology to get the most accurate custom fit for crowns and bridges providing better restoration.
For more information on iTero imaging please click here.
Digital X-Rays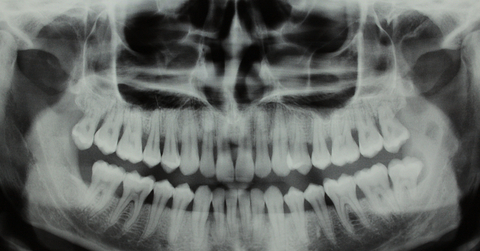 We use the Dexis System, which takes low-dose digital x-rays to evaluate your teeth. These computerized x-rays use 60 – 90% less radiation than traditional film x-rays, and the results are immediately viewable on-screen. These instant images makes for less waiting time and shorter office visits.
We also use the Digital Panorex which is able to get a full 180° view of the oral cavity. The benefits of this device include a more accurate image of your teeth. The improvements this technology has made in dentistry allows Dr. Robinson to provide an accurate diagnosis of dental problems.
DIAGNOdent
The DIAGNOdent laser is a diagnostic device we use to aid us in making treatment decisions. It uses extremely accurate and reliable state-of-the-art laser technology to assess the tooth subsurface for cavities. We are able to use the DIAGNOdent to monitor the progression of cavities and determine the appropriate time to proceed with restorative treatment. It also has the capacity to detect if any calculus is remaining on your teeth following hygiene therapy.
Diode Laser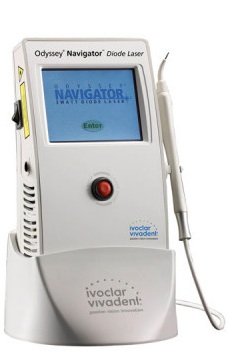 We use the leading soft tissue laser available today: the diode laser. This amazing technology utilizes short controlled bursts of light for procedures such as gum recontouring, periodontal treatments, ulcer treatments and more. The diode laser gives us precise control and offers our guests a better outcome with little to no post-op discomfort.
Electric Handpieces
Our state-of-the-art handpieces produce less noise and vibrations than traditional equipment. This helps us create a more calming, relaxing patient environment. Plus, using these advanced tools helps us work faster and more efficiently, so you are in the chair for less time.
Intraoral Camera
We use this state-of-the-art technology to show you the condition of your teeth before and after treatment. This makes it easy to see the progress made during your visit. These images also help us communicate more precisely with other doctors and laboratories as we customize your therapy and design your restorations.
NuCalm
Have you ever felt anxious about going to the dentist and wished you could just relax? NuCalm does that for you, without drugs or medications. Instead, it uses the same natural methods your brain uses at the end of the day to help you sleep. Your brain will go into that state at the beginning of sleep, called the alpha sleep state, and you will feel at ease.
We utilize the best technology available to deliver the best dental care possible. If you would like to learn how you can benefit from our technological advantages, please contact Robinson Dental Studio today.