You don't have to live with an unattractive smile. Whether you are unhappy with the family smile or if your smile has lost its attractiveness over the years, cosmetic dentistry can help you get the smile you desire. Almost any common complaint you may have about the appearance of your smile can be corrected with more than one cosmetic dentistry procedure.
If you would like to tell us about the smile of your dreams and learn how we can make it a reality, please call 336-765-2921 or email Robinson Dental Studio today for an appointment with our Winston-Salem dentist.
Cosmetic Dentistry for Discolored Teeth
If your teeth have been discolored by staining food and drink, teeth whitening is usually highly effective. We use KöR teeth whitening, which uses specially designed trays and a strong whitener to give you great results over time. These results can be maintained indefinitely.
If your teeth don't respond to whitening for any reason, we can also make your smile bright using porcelain veneers.
Cosmetic Dentistry for Crooked or Gapped Teeth
Porcelain veneers can be used to reshape your teeth in many ways. This includes turning crooked or gapped teeth into straight teeth. This procedure is often called instant orthodontics because it can give you a beautiful straight smile in less than a month, compared to a year or more for traditional orthodontics.
And it can whiten teeth and repair damage at the same time.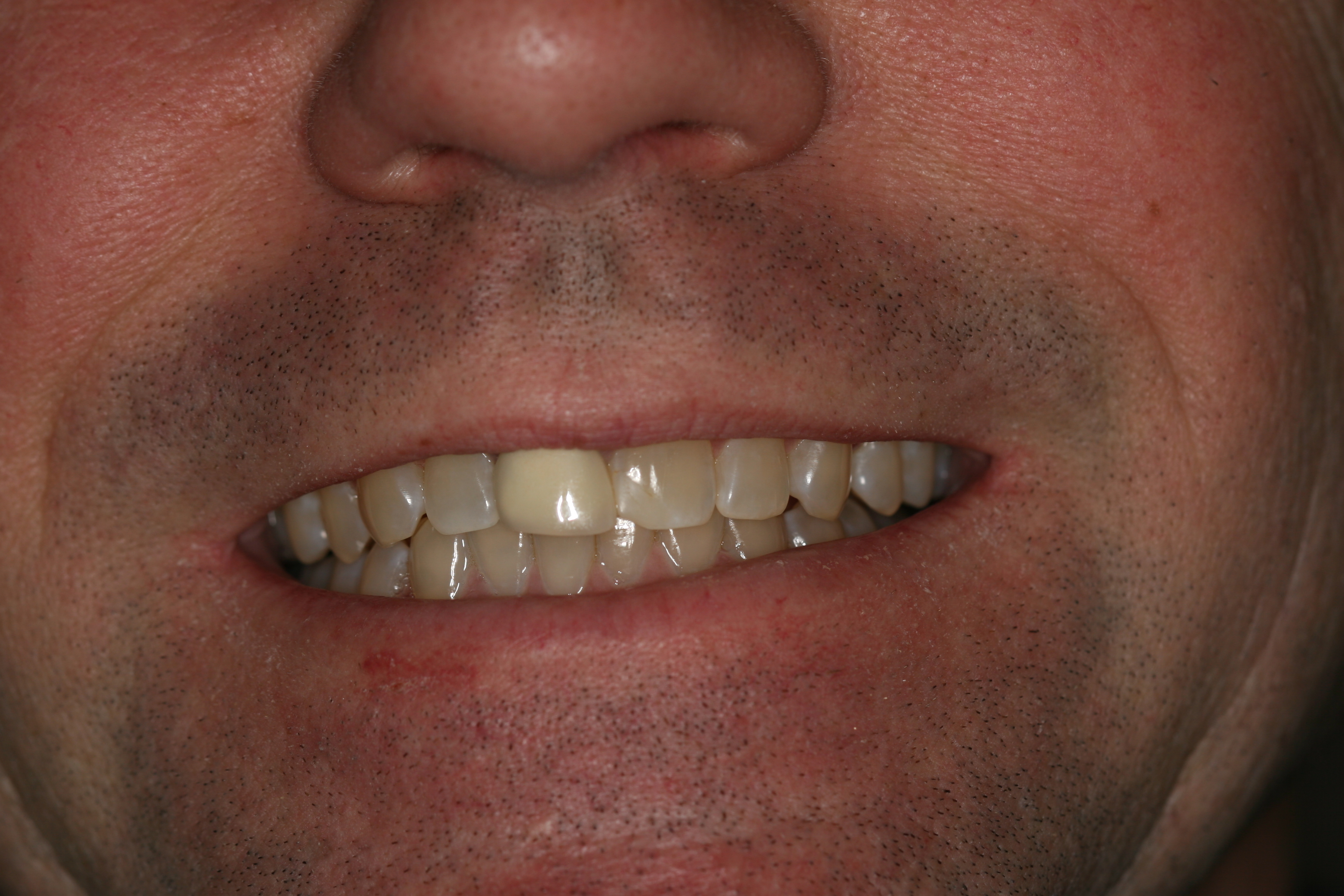 Crowns and Veneers Before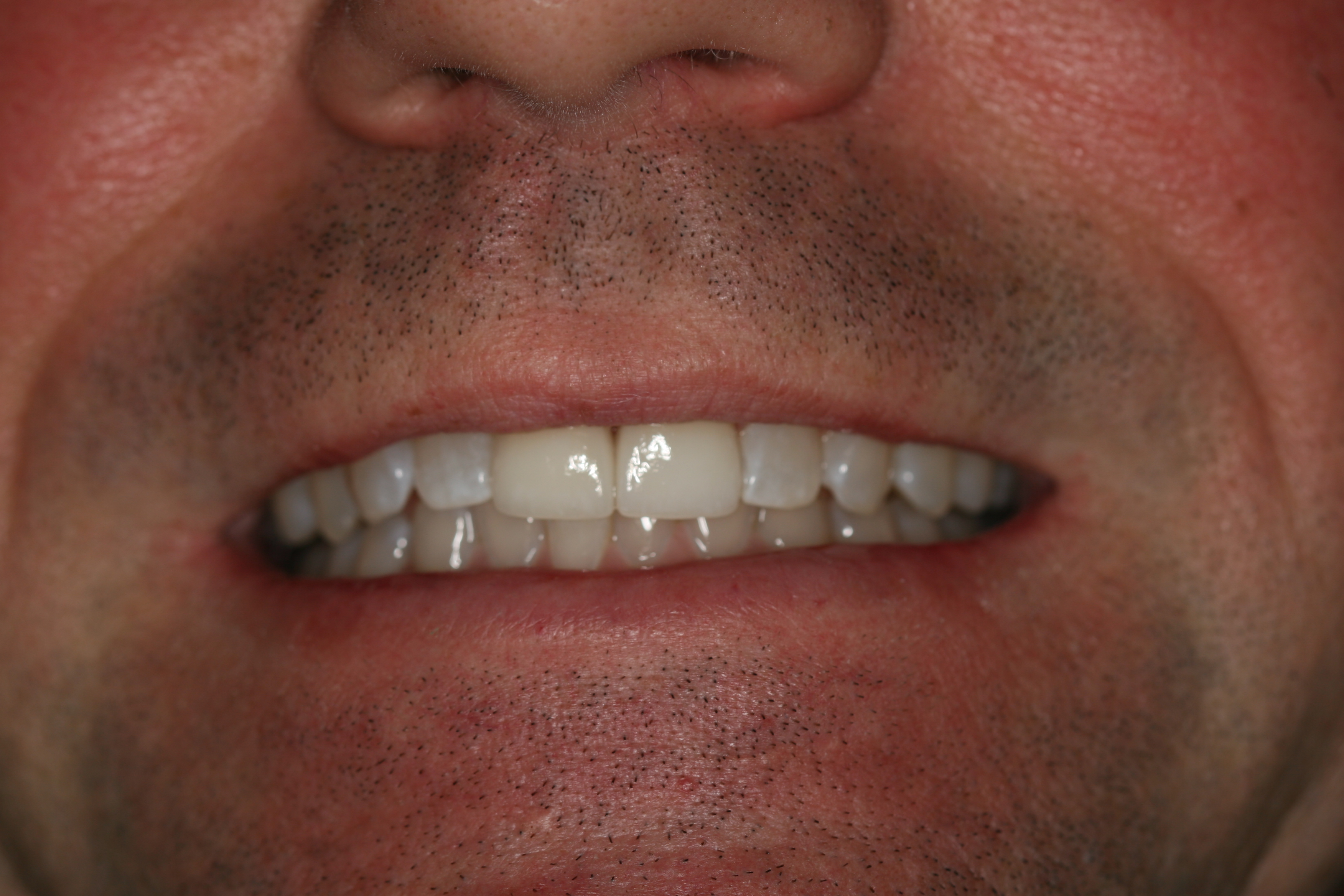 Cosmetic Dentistry for Chipped or Cracked Teeth
If your teeth have been chipped or cracked slightly, porcelain veneers can be used to restore your teeth to their previous shape.
If your teeth experienced major structural damage, dental crowns can be used instead to ensure your teeth are protected and supported.
Cosmetic Dentistry for Missing Teeth
If you are missing one or more teeth, cosmetic dentistry has many options for you. If you are missing just one or a few teeth, dental bridges and porcelain veneers can give you a permanently fixed, attractive tooth replacement. You can continue eating all your favorite foods, and no one needs to know you lost a tooth.
If you have lost all your teeth and you are looking for better dentures, the Denture Fountain of Youth™ is the best. With advanced materials and scientific techniques, these dentures look better, fit better, and function better than traditional dentures. Oh, and they can take years off your appearance.
Cosmetic Dentistry for Gummy Smiles
If you think your smile shows too much gum, it's possible you just have an excess of gum tissue covering up much of your teeth. We can remove some of your gums with laser therapy so you show more of your beautiful teeth when you smile.
But if your teeth are too short, we might recommend that you build up your teeth instead using porcelain veneers or dental crowns to make your teeth longer.
To learn more about the cosmetic dentistry options in Winston-Salem, please contact Robinson Dental Studio today for an appointment.